Radion Project (2018 - 2023)
Graphic design: lenticular screen / publication / merchandise
Delivery of school workshops across 10 local schools of Basildon, Essex (2019-2020).

For more information click the link:

https://radionproject.com/Lenticular-Screen








Radion is a collaborative project that explores Basildon's past and present with a focus on nature and heritage within the borough. Basildon Borough History, Basildon Borough Heritage, its volunteers and local people have been suggesting pieces of built heritage to be celebrated and remembered within the Borough. These images have been used to create a panorama depicting an alternative skyline of Basildon from a chronological perspective.

Students from ten local primary schools including Ryedene, Lee Chapel, Millhouse, Fairhouse, Pionner, Janet Duke, Noak Bridge, Great Berry, Northlands and Ghyllgrove School have all been exploring the importance of local nature through leaf rubbings and identification. The nature panorama depicts key green spaces around the borough with each leaf inserted (over 2,000) having been made by a different child.

Accompanying the screen is a series of QR codes which intend to animate the screen, from an audio history tour spoken by local people, a nature map showing where each schools leaves can be found and more.

The Radion Project is funded by Basildon Council and Arts Council.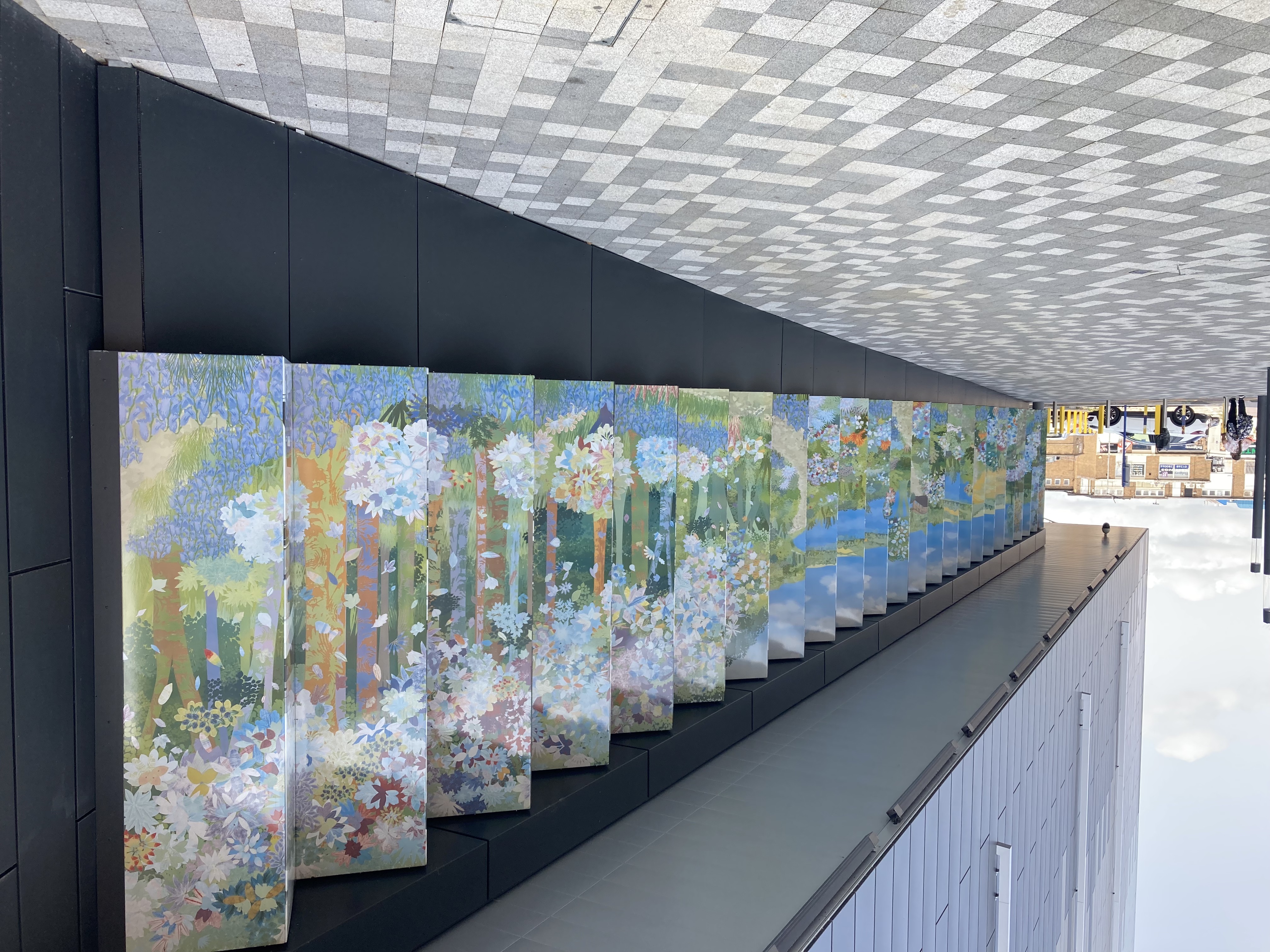 Design of Basildon's Nature Mural integrated over 2000 individual frottage leaves created by local school childen with digitally hand rendered landscape.


Close ups of the nature pannels





Radion Nature Map documenting the location of each schools frottage leaf artworks on the mural.




Design for Basildon's Heritage Mural, utilising new and archival photography and visual resources, digitally edited to be scaled and brought together into a time line highstreet visual.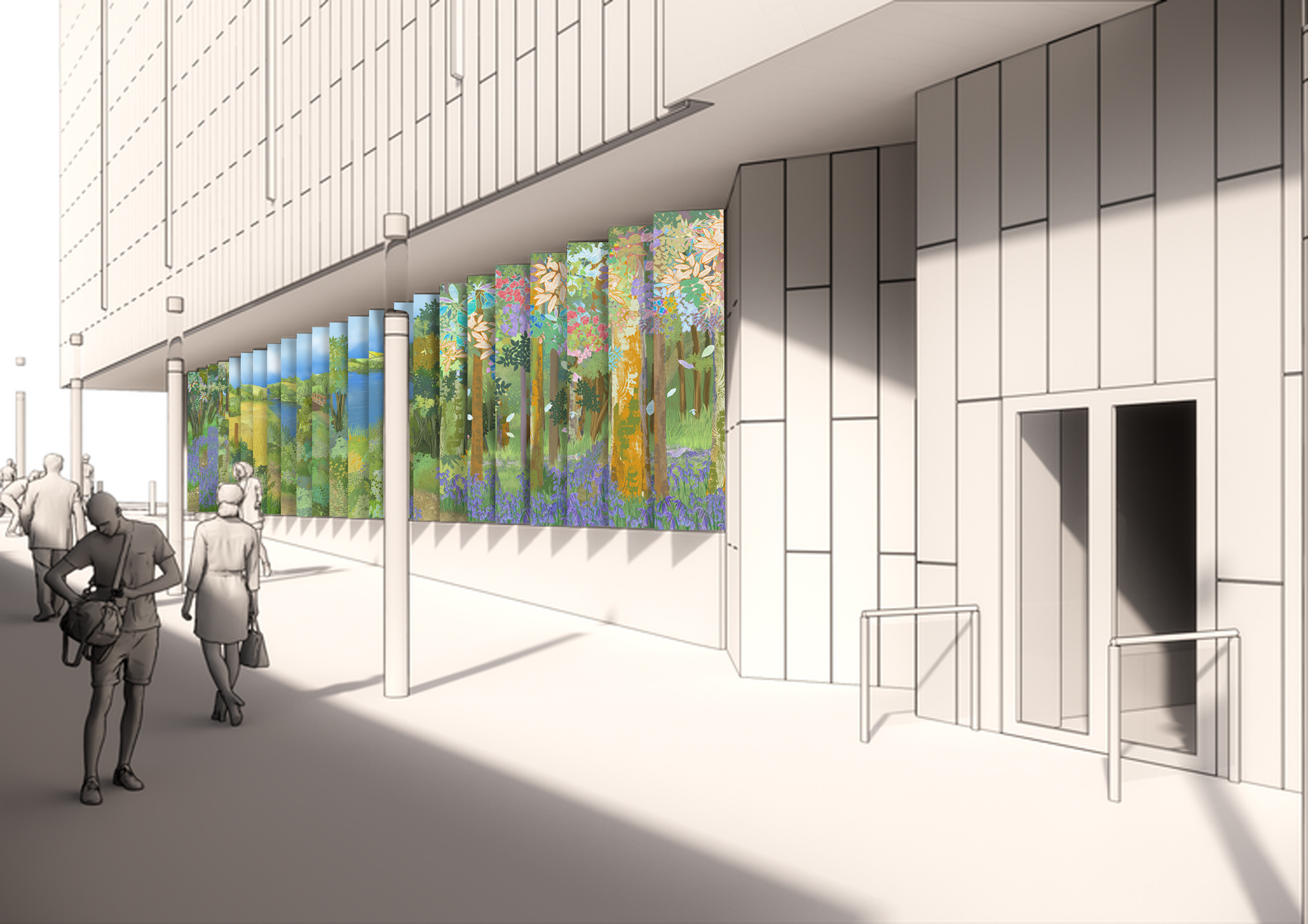 Architectural insitu's




School Workshops
Discussing the importance of local greenspaces and making a frottage leaf for the lenticular screen.

https://radionproject.com/Nature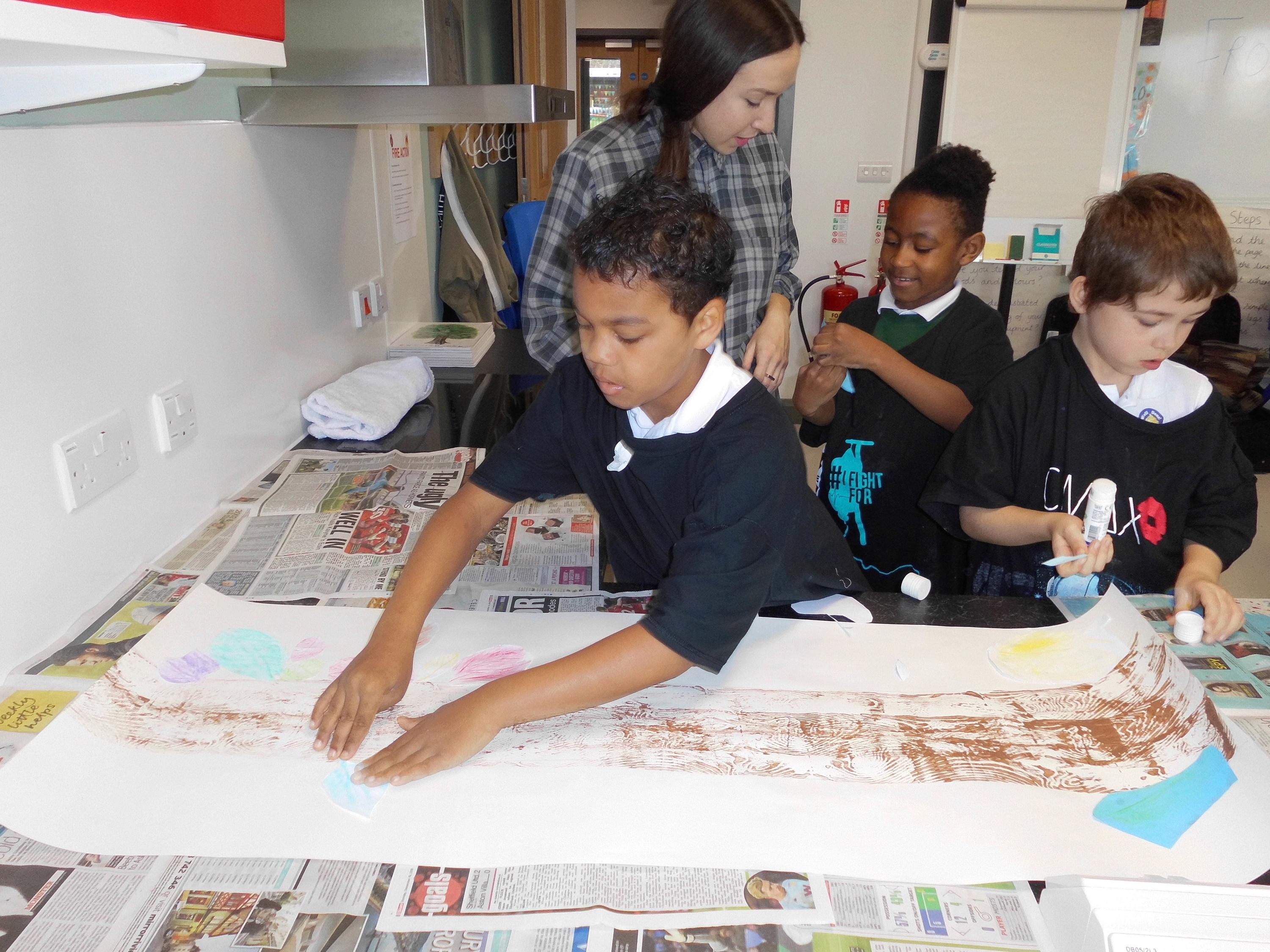 Radion Publication